Restorative Dentistry for Patients in and around Statesville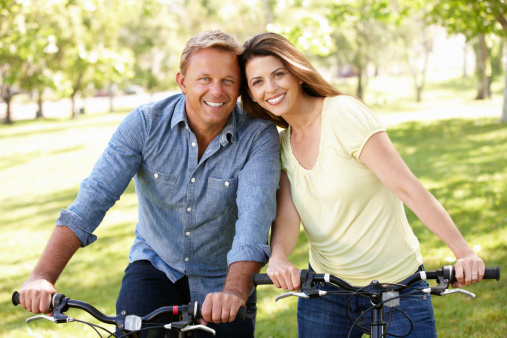 Now and then we all need a little extra help from the dentist. Sometimes it's for a simple service, like a dental filling. But other times it's for a more advanced service, like a denture or a dental implant. At Thomas O'Leary Dentistry, we're sensitive to these needs. You want your results to last for years to come, but you may not have a fortune to spend. Our Statesville team can give you the restorative help you need for less without any reduction in quality.
Our restorative services include:
Crown and Bridges
A crown and bridge is a special prosthetic that helps Dr. O'Leary fill the gap in a patient's smile. Maybe you need to replace just one tooth, or maybe you need to replace more than that. Regardless, a custom-made crown and bridge may be just what you need. During a consultation appointment, our Statesville team will assess your situation and explain the treatment process. For some patients, the best solution will be a bridge supported by dental implants.
Removable Dentures
For patients who need something other than a bridge, Dr. O'Leary offers removable dentures. A partial denture is a prosthetic that helps patients replace multiple teeth that aren't in a row while a full denture replaces a full upper or lower arch. Depending on your situation, Dr. O'Leary may recommend an implant-supported denture rather than a traditional denture. But for many other patients, a removable denture will be the best option.
Dental Implants
Dr. O'Leary can use dental implants to help patients replace everything from a single tooth to a full upper or lower arch. Because of their crown-and-root structure, patients with dental implants can enjoy results that look and feel more natural. To determine if dental implants are right for you, Dr. O'Leary will complete a comprehensive exam to assess the health and strength of your jaw. If dental implants aren't right for you, we're happy to explain alternative options.
Call Thomas O'Leary Dentistry to schedule your appointment with us. Dr. O'Leary is proud to offer general, cosmetic, and restorative dental care to patients from Statesville, Mooresville, Newton, Salisbury, Concord, Lexington, Charlotte, and all surrounding communities.