General and Preventive Dentistry for Statesville and Beyond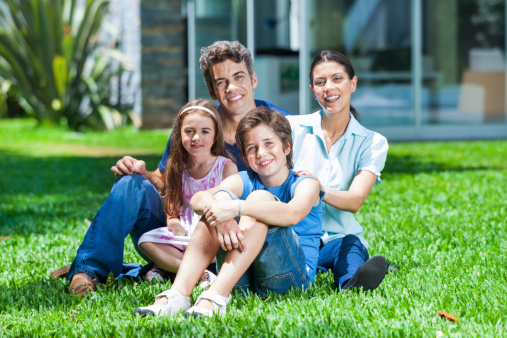 Every smile is special and important. That simple premise is what guides us every day at Thomas O'Leary Dentistry. Whether you're seeing us for a cleaning and exam or another of our many services, our goal is the same: to provide you with personalized care that preserves your health and wellbeing without breaking the bank. With our general and preventive services, we want to help you create a healthy, beautiful smile that you feel like sharing with everyone around you.
Our general and preventive services include:
Digital Imaging
To make the most accurate diagnosis possible, Dr. O'Leary needs to see every corner of your smile—something that isn't possible with a visual exam alone. With digital imaging, we have a more detailed and comprehensive view of your teeth and gums. As a result, we can more fully explain your needs and all your treatment options.
Periodontal Therapy
Periodontal disease, also known as gum disease, is one of the most prevalent oral health problems. According to some estimates, as much as half the adult U.S. population has some form of it. Common symptoms include red or swollen gums, bleeding when you brush and floss, and frequent bad breath. If left untreated, it can lead to more serious problems, including tooth loss. Dr. O'Leary offers periodontal therapy to help patients prevent tooth loss and reverse these uncomfortable symptoms.
Oral Cancer Screenings
Even though oral cancer is most strongly linked with tobacco use and excessive alcohol consumption, you don't have to engage in either behavior to be diagnosed with it. In fact, a growing number of cases in both women and men have been linked to HPV. Because of this, Dr. O'Leary believes oral cancer screenings are essential to general and preventive care. An early diagnosis is vital to helping patients make a full recovery.
Wisdom Tooth Extractions
Our wisdom teeth develop naturally, just like our other teeth, but our modern jaws can't accommodate them. That's why it's a good idea to have these teeth removed before they have a chance to come in. Often, the best time for a wisdom tooth extraction is during a patient's teenage years or in early adulthood. Removing the wisdom teeth will prevent crowding and impaction from occurring. Both are very serious problems that can have a major impact on one's oral health.
Nightguards for Bruxism
Patients who struggle with unconscious teeth grinding have a condition known as bruxism. This kind of teeth grinding is a natural response to stress. But just because it's natural doesn't mean it's good for you. Over time, teeth grinding can seriously harm your smile and lead to frequent headaches and other uncomfortable symptoms. If you struggle with bruxism, Dr. O'Leary can help patients like you find relief with a custom-made nightguard. Your nightguard will prevent any further damage to your smile, preserving your teeth and improving your wellbeing.
Athletic Mouthguards
Any athlete, regardless of the sport, can benefit from wearing an athletic mouthguard. A custom-made mouthguard protects the teeth, tongue, and lips from injury. Research also indicates that a custom mouthguard can even reduce the severity of a concussion. If you'd like to give your smile greater protect while you're active, let us create a mouthguard just for you.
Our other preventive services include:
Dental Sealants
Sleep Apnea Therapy
Call Thomas O'Leary Dentistry to schedule your appointment with us. Dr. O'Leary is proud to offer general, cosmetic, and restorative dental care to patients from Statesville, Mooresville, Newton, Salisbury, Concord, Lexington, Charlotte, and all surrounding communities.