Dental Cleanings and Exams from Thomas O'Leary Dentistry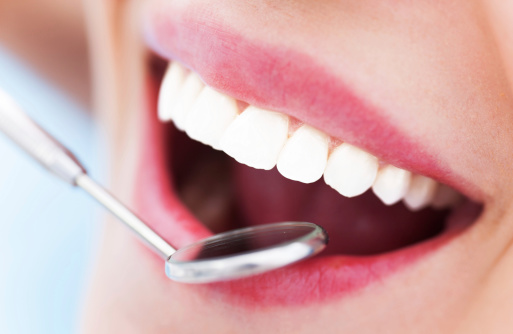 When it comes to good oral health, routine care is essential. The most obvious form of routine care is brushing and flossing at home. For a healthy smile in between visits, we recommend brushing at least twice a day, flossing at least once, and rinsing with a quality mouthwash.
We also recommend visiting Dr. O'Leary twice a year for routine cleanings. As thorough as your brushing and flossing routine may be, there are areas of the mouth that are hard for anyone to reach him/herself. Our Statesville team uses today's most advanced tools and techniques to create healthier, cleaner smiles for patients of all ages.
As part of your visit, Dr. O'Leary will also complete a full oral exam to look for any of the most common oral health problems, like tooth decay or gum disease. Our goal is always to diagnose and treat problems like these as early as possible so we can prevent any serious damage to your teeth or gums.
If Dr. O'Leary finds anything during your exam, he'll talk to you about your needs and guide you to the most appropriate solutions. Your treatment plan may include a single service, like a filling, or it might include multiple services. Regardless, the plan we create for you will be designed to address your specific needs.
For optimum oral health, we recommend visiting Dr. O'Leary every six month for a routine cleaning and exam.
Call Thomas O'Leary Dentistry to schedule your appointment with us. Dr. O'Leary is proud to offer general, cosmetic, and restorative dental care to patients from Statesville, Mooresville, Newton, Salisbury, Concord, Lexington, Charlotte, and all surrounding communities.