Meet the Doctor
Dr. Thomas O'Leary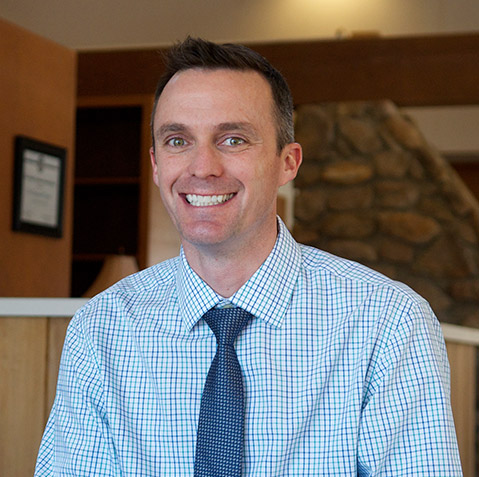 Dr. Thomas O'Leary grew up in the small town of North East, Pennsylvania. His grandfather, Marcellus O'Leary, started a dental practice and was later joined by his father, Robert, and uncle, Joseph. Growing up around dentistry in a small town environment, Dr. O'Leary has always seen dentistry as a service provided to the local community. He is committed to delivering honest, affordable, high-quality dentistry to his patients.
Dr. O'Leary received his undergraduate degree from The University of Notre Dame and his dental degree from The University of North Carolina School of Dentistry. He then completed a one-year anesthesia residency at UNC Hospitals. His training makes him uniquely qualified to offer many levels dental sedation.
During dental school, Dr. O'Leary met his wife Ryan who at the time was attending medical school at UNC-Chapel Hill. They moved to Salt Lake City, Utah for three years while Ryan completed a residency in pediatric medicine. They then returned to Huntersville, North Carolina. Dr. O'Leary joined a partnership in Cornelius, were he practice for 12 years. They have three sons: Aidan, Finnegan, and Brecken.
In 2014, Dr. O'Leary decided to leave his partnership and begin his own practice, Thomas O'Leary Dentistry. He strongly believes in putting the patient first and will take the time to discuss each patient's dental needs and desires. Then he will present patients with treatment options and cost. This approach allows the patient to decide which treatment best suits their needs. Dr. O'Leary's goal is to help each patient achieve a healthy beautiful smile.